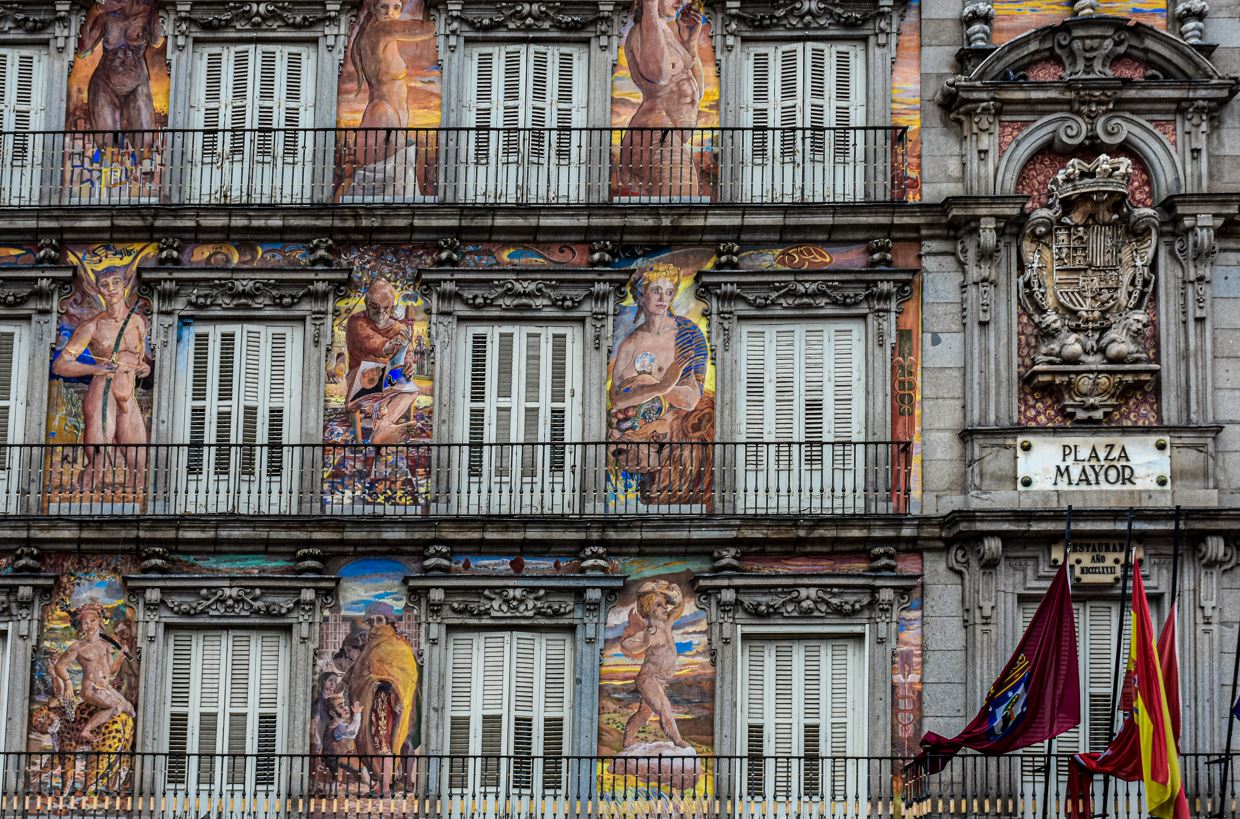 15 Oct

The Spanish Cultural Odyssey and Your World [Spain]

This is not just a class, but a fully sensory immersive experience, after which you will never look at Madrid or Spain the same, even if you grew up here. If you come from the Middle East, Latin America, or the US, this class will reshape how you see home. And if you are Spanish, of Hispanic heritage, or a Middle Easterner, the language you speak, the food you eat, or even the buildings that surround you will be a constant reminder of the interrelatedness of these cultures with your own. Many of you who studied Spanish history and language in high school outside Spain were not exposed to the rich, hybrid tapestry—both gorgeous and grotesque—of Hispanic culture in an interactive way.

In this class, you will learn how Castellano came into being. You will discover how iconic artists we think of as quintessentially Spanish—from Cervantes to Lorca, and Velazquez to Dali—must be placed in a global context to be better understood. Global too are the women we will study in this class, from Santa Teresa of Avila, through the anonymous Roma women of Spain, to the native American women of Chiapas. If you think of Spain as an essentially Catholic country, you will soon discover the important Muslim and Jewish influences that persist to this day. Iberian music too is permeated by a number of cultural traditions, from the ballads of Sephardic Jews of Spain, yearning for their homeland from which they were banished, to the French Gypsy Kings who sing in Spanish, to the terrific rock group from Zaragoza, Heroes del Silencio. We will watch Spanish TV and Latino telenovelas, from Clon to Ministerio del Tiempo, and we will visit museums, including la Casa Mexico and el Museo de America.  We will conclude the class with a trip to Toledo. Ultimately this is a course where your notions about legacy, heritage, hybridity, gender, and identity will be utterly transformed.

Al-Marashi is an Associate Professor of history at California State University San Marcos, where he teaches courses on global history as well as "The Spanish Past and Modern Middle East."

He is both a US and UK national, and obtained his doctorate from the University of Oxford. He is co-author of A Concise History of the Middle East (Routledge 2018).

He has travelled to 55 countries, and lived in the UK, Italy, Yemen, Turkey, Morocco, Egypt, and his beloved Espana.

He has appeared on all the major American media channels, including CBS' new program 60 Minutes, the BBC, and Al-Jazeera, and is a regular op-ed writer for media such as the New York Times, the Washington Post, and Al-Jazeera English.