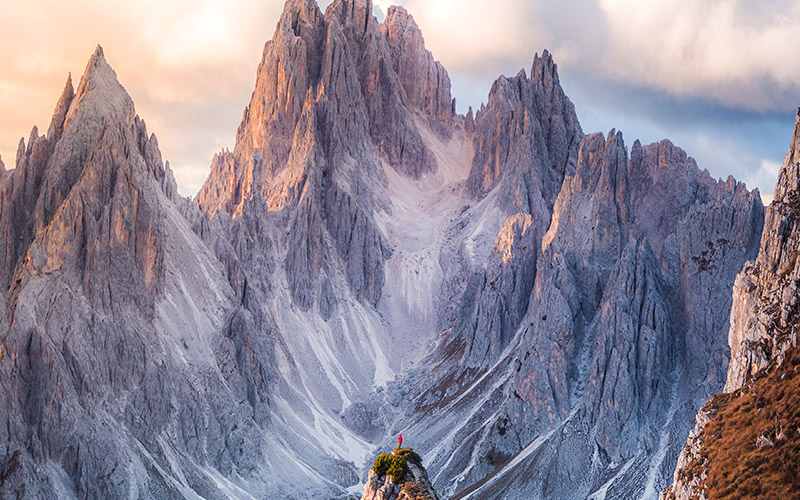 30 Sep

Writing Wilderness [Wilderness]

Many of us have wild experiences; less often are we immersed in nature, engulfed by wilderness, existing beyond the clear imprint of human activity. Nevertheless, real and imagined wilderness has powerfully shaped modern art, philosophy, literature, and environmentalism.  Indeed, in this age of anthropogenic climate change, the remaining biological diversity of wild spaces offers glimmers of hope that humankind might again be part of a balanced, sustainable ecosystem. Yet how is wilderness recognized and defined? What is "wild" about modern wilderness areas? What social, cultural, and ecological values does wilderness preserve and project? For whom is wilderness demarcated and who reaps its benefits? And finally, how is wilderness written and how might our care and creation of wilderness balance with the ongoing capture and commodification of the natural world?

In this course, we will search for answers and explore Wilderness writ large. We will investigate how wilderness has been constructed through a range of creative and academic texts: eye-witness reports, travel narratives, landscape paintings, nature novels, philosophical essays, ecological manifestos, peer-reviewed journal articles, etc. Through reading, listening to, engaging with, and discussing diverse perspectives of wilderness, we will further develop our collective knowledge and be better prepared to engage the corresponding science, actors, politics, and futures that impact wilderness in this age of startling environmental change. We will also take excursions to sites near the Segovia campus to explore, observe, and, ideally, commune with the wild.

Course work will include short weekly readings, short reading responses, a mid-term exam, reading a novel as part of a "wilderness book club," and a final essay of approximately 1,250 words.

Daniel Wuebben holds a Phd from the City University of New York Graduate Center and has held full-time teaching positions at the City College Center for Worker Education, the University of California Santa Barbara, and the University of Nebraska Omaha, where he co-founded the Nebraska Post-Secondary Prison Education Project. His creative non-fiction and academic research have appeared in publications such as MAKE: A Literary Magazine, Victorian Literature and Culture, Energy Research and Social Science, Symplokē, and Sustainability, among others. His research and writing in the history of technology and energy humanities extend from two publications on Nikola Tesla and his first book, Power-Lined: Electric, Landscape, and the American Mind (University of Nebraska Press, 2019). In Spain, he has held a Marie Skłodowska-Curie fellowship with a project focused on multimodal communication and energy communities. He is the manager of the Communication Working Group of the International Smart Grid Action Network and he teaches writing at IE University and NYU-Madrid.